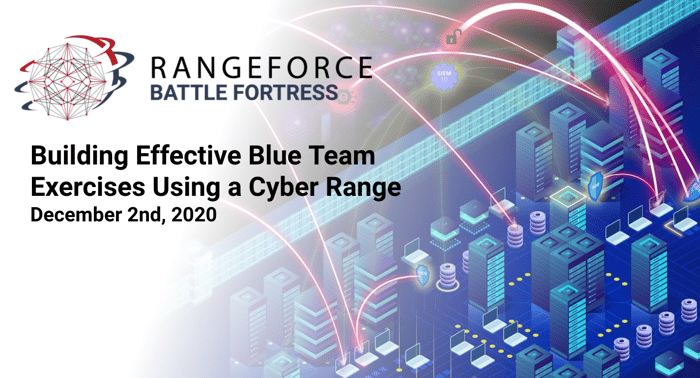 Democast: Building Effective Blue Team Exercises Using a Cyber Range
Blue team exercises are increasingly important to improve your cybersecurity team's readiness. But existing cyber ranges and exercises are too expensive, too unrealistic, or too difficult to manage. They don't deliver the required results.
What makes a blue team exercise successful, and how can companies include team exercises in a continuous training program to improve cybersecurity readiness and culture?
Learn how to:
Transform your blue team exercises into powerful learning experiences
Measurably increase your cybersecurity team's readiness
Use realistic scenarios, including full security stack emulation
Join William Munroe, VP Marketing, and Ben Langrill, Director of Product Integrations, as they explore these issues.